A few years ago I started designing beautiful hand illustrated artwork that were produced here at Dessi Designs with a lot of care and attention to detail. Originally it was more of a hobby, but it gradually grew into being what Dessi Designs is today. My aim was always to create products that will bring joy to your daily life, whether it is a colourful design on a phone case, or a cute work mug, I waned to help people bring a more personal touch to their everyday items and spaces.
With the launch of this blog, I want to continue to inspire you to live a more colourful life. I will be sharing what isnpires our designs, some business insights, as well as some fun DIY projects that will enhance your lifestyle.
In the first Blog Post I wanted to give you a short introduction into How It All Began.
You might have already peeked in our About section but hopefully you can find a bit more insight about it here.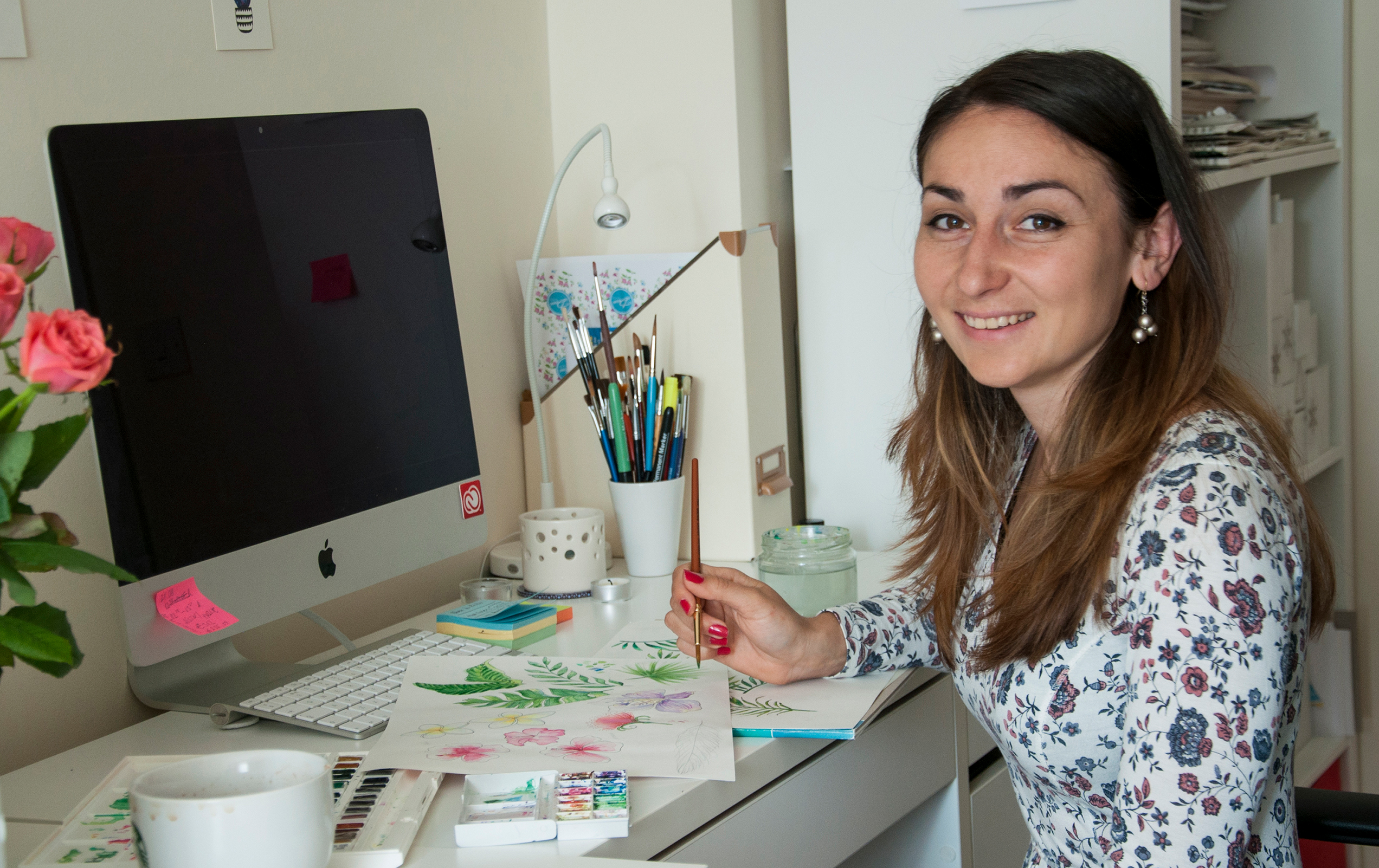 As a child I grew up LOVING arts, although it was not until I began studying at University that I took it more seriously. After finishing my Master's Degree at Winchester School or Art I was lucky enough to land a job working for a small start-up company as an executive designer. During this time my role was to lead the production of phone cases, as well as work intimately with the machines and software used to produce them. As a result, I gained extensive insight into the product design and production process.
In 2014, my boyfriend (now husband), suggested that I open my own store online. So I opened an ETSY store, and soon after anotheer one on Not on the High Street.
This gave me my own space where I could share my art with the world and continue to express my creative side. I sold all 7 of my first designs within the first week. I was so happy and that gave me the motivation to create and add new products and designs.
At first I started by printing my art onto a range of Phone, Tablet and MacBook Cases. I chose these products not only because I already knew the insights of producing them, but also because we use these devices every day and have become an important part of our lives, so why not make them pretty too? :)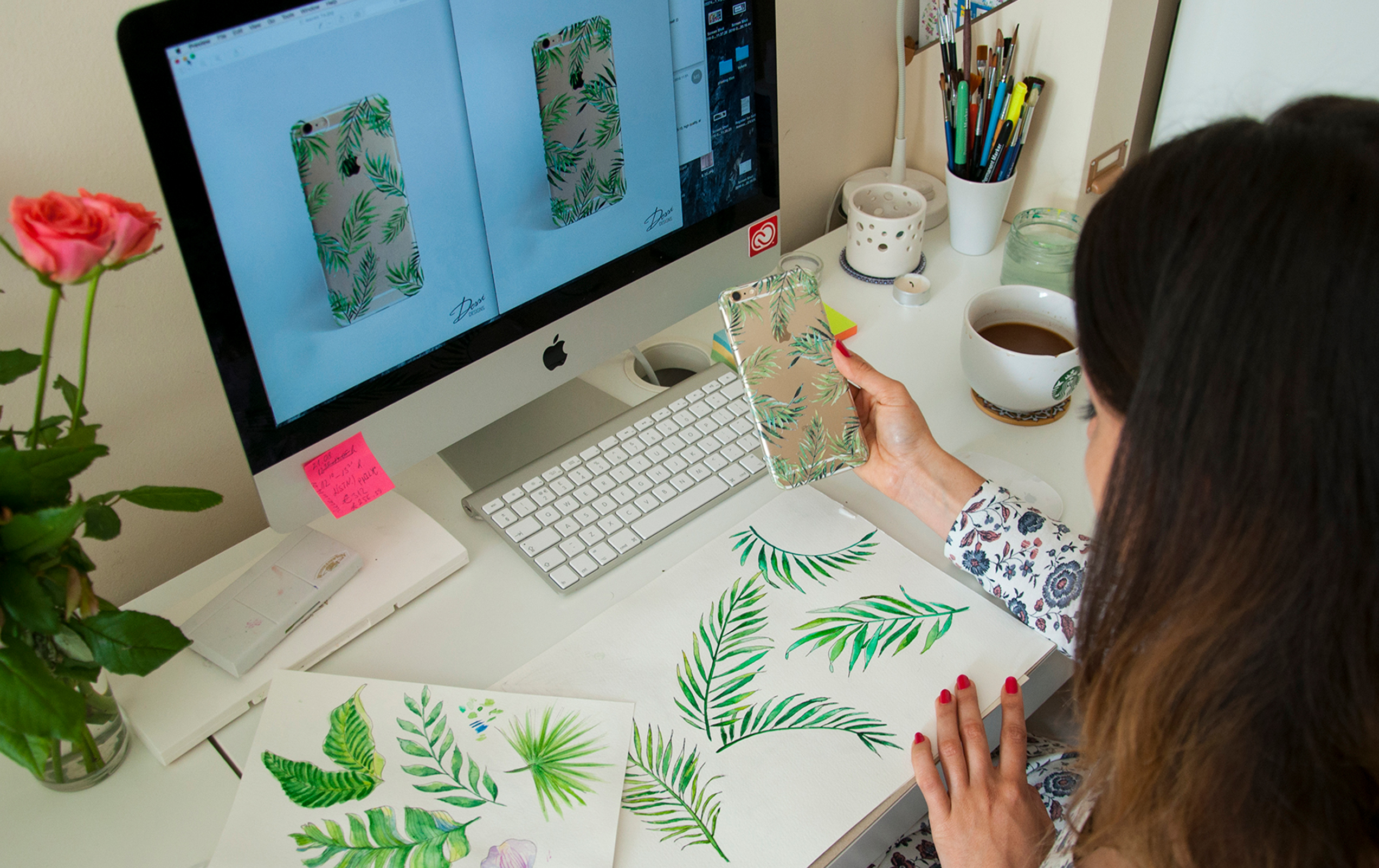 With time there was a huge interest and a lot of requests so I developed a wider range of products and designs, trying to meet all of your needs. We added, mugs, notebooks and even a wedding section. Since my journey began, Dessi Designs has gradually grown and I even switched to working full time doing what I love. We launched our own online store too. Occasionally I do commissioned work and custom orders too. I am always looking for the future with enthusiasm and the next design project that will help me brighten up your day!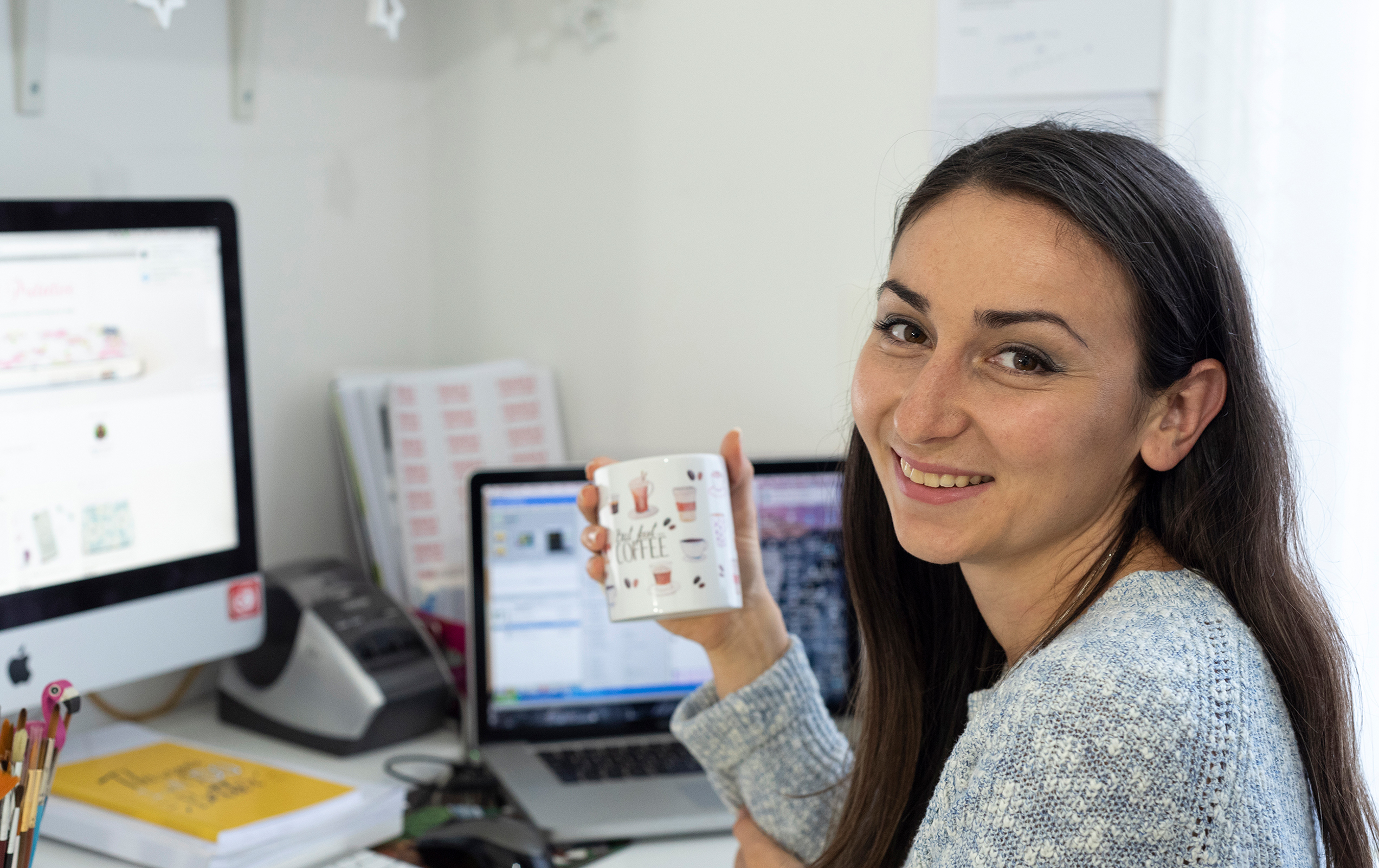 Along the way our products have been featured in a few magazines, such as like House Beautiful, Inside Kent, Inside Sussex, Glamour (France) and can also be found in local shops throughout the country.
I hope you found my story interesting, and hopefully you will find more to inspire you within the blog. I have many more posts planned, one of which include a Q&A, so if you have any questions you would like to ask me, please leave a comment and I'll be sure to include them in my Q&A post!
Lots of Love,
Dessi XxX