Last year we introduced the Dessi Designs Wedding section, where you can find elegant and unique wedding invitations and wedding gifts. Including lace design phone cases to match your bridal dresses and complete your wedding look on your big day.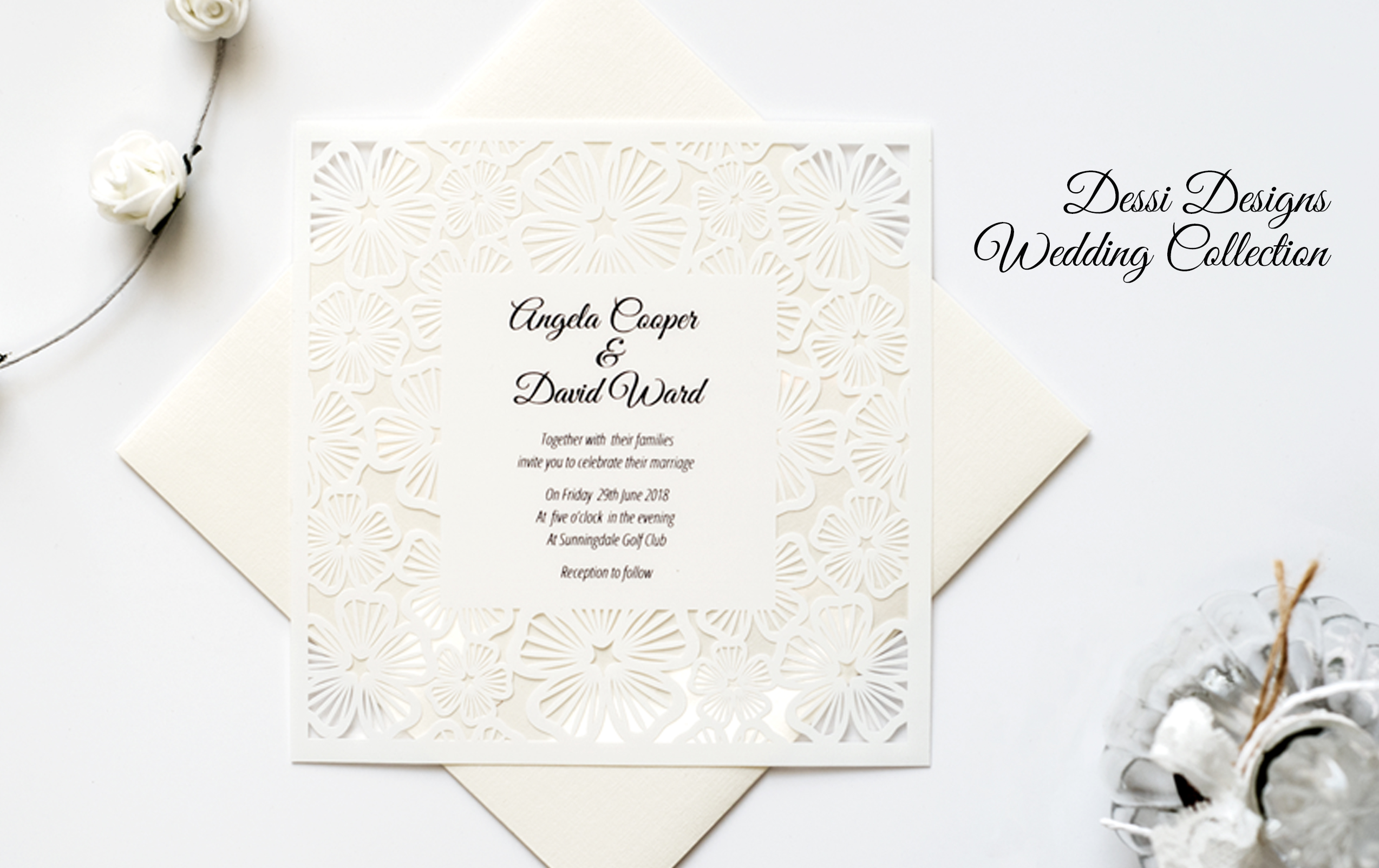 During the past year we have delivered complete custom wedding stationery projects, from design and print of Wedding Invitations, Wedding Cards, Table Numbers and Signage, RSVPs and Order of Services. Working closely with our customers we based the final designs on their requirements and your unique wedding theme. You can see some of the project below.
The wedding theme here was Pastel Purple and Mint. The flowesr were hand illustrated specially for the customer, based on teh flowers in the bride's bouquet.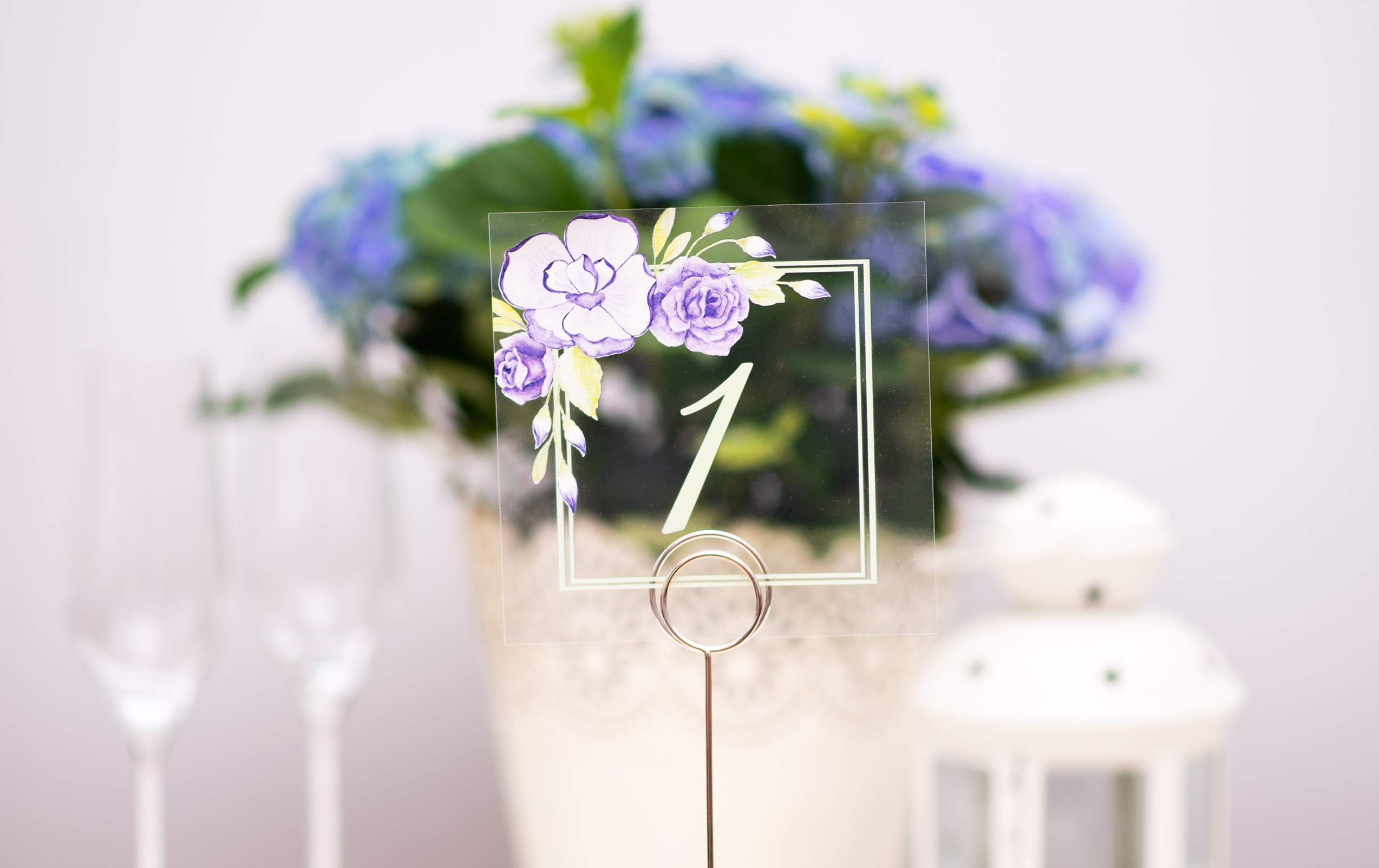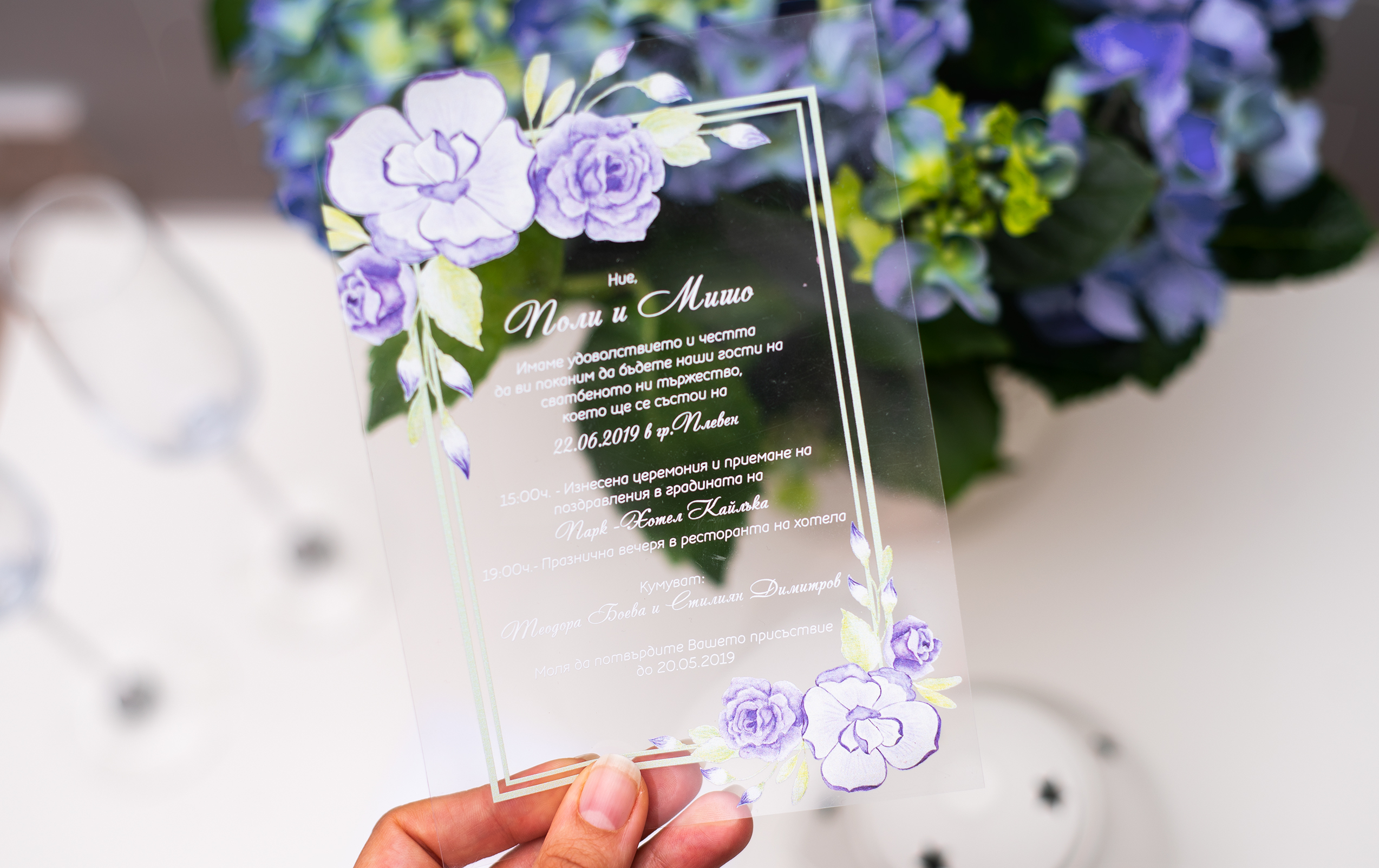 In the second example, the customer wanted something a bid bolder in bourdo and blush. The cover for the invitation was lasercut too. The table numbers were based on places they have both visited and we included some pictures along with a favourite quote.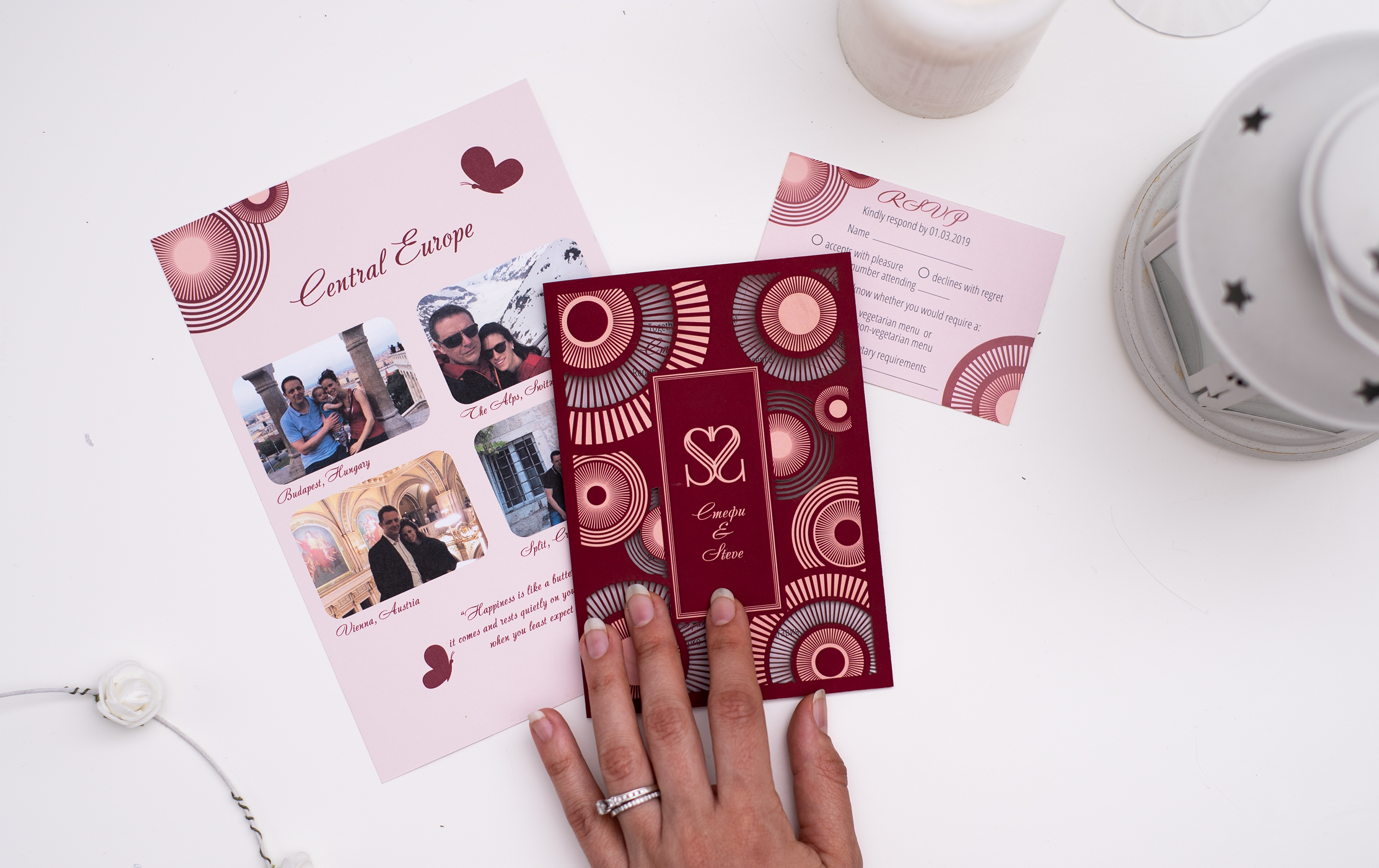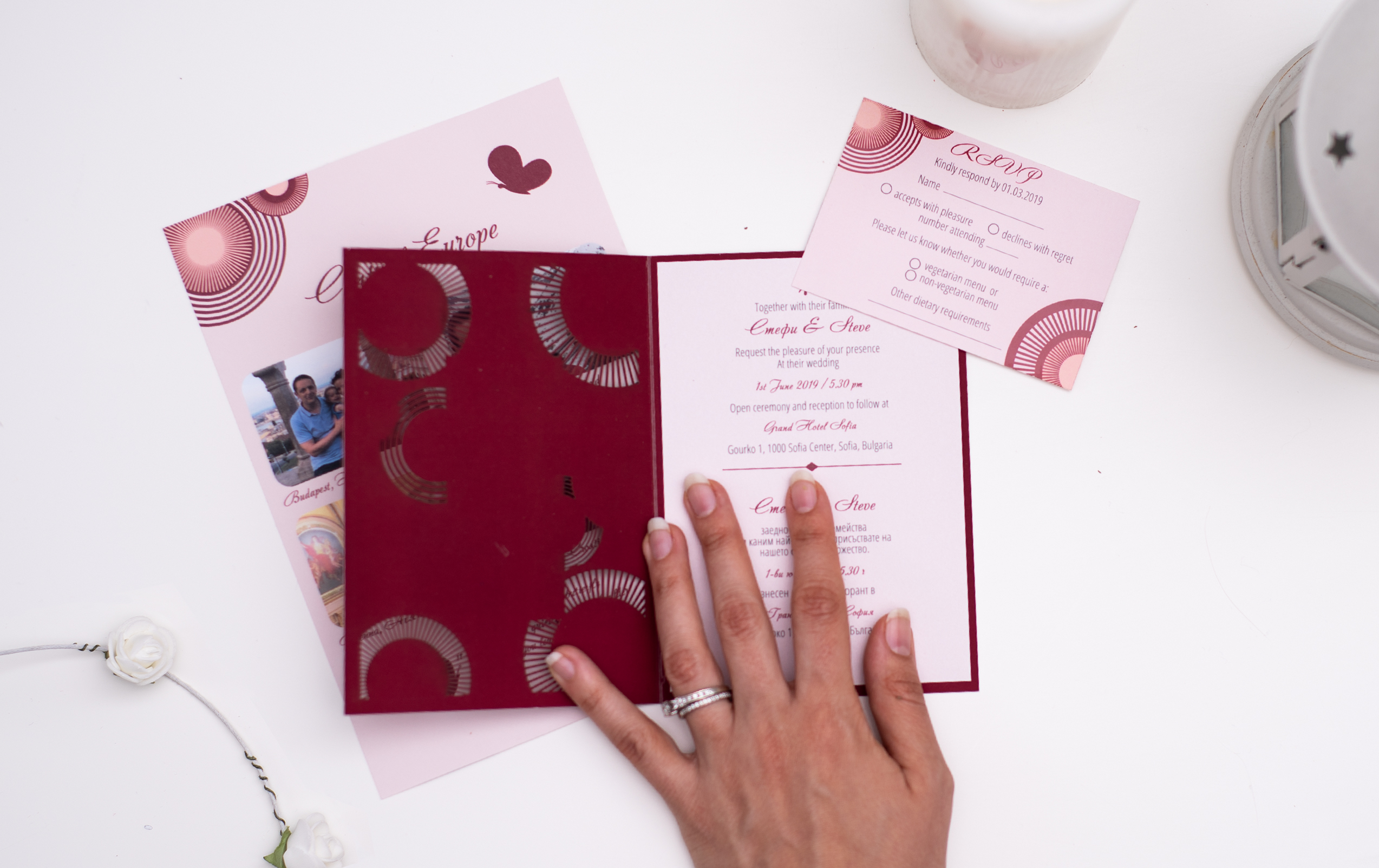 Our designer Wedding Invites, that are available in the store are printed on a clear acetate sheet with UV inks, allowing to create more delicate and intricate designs, whilst staying durable. We can also take their concept and entirely customise the design for you.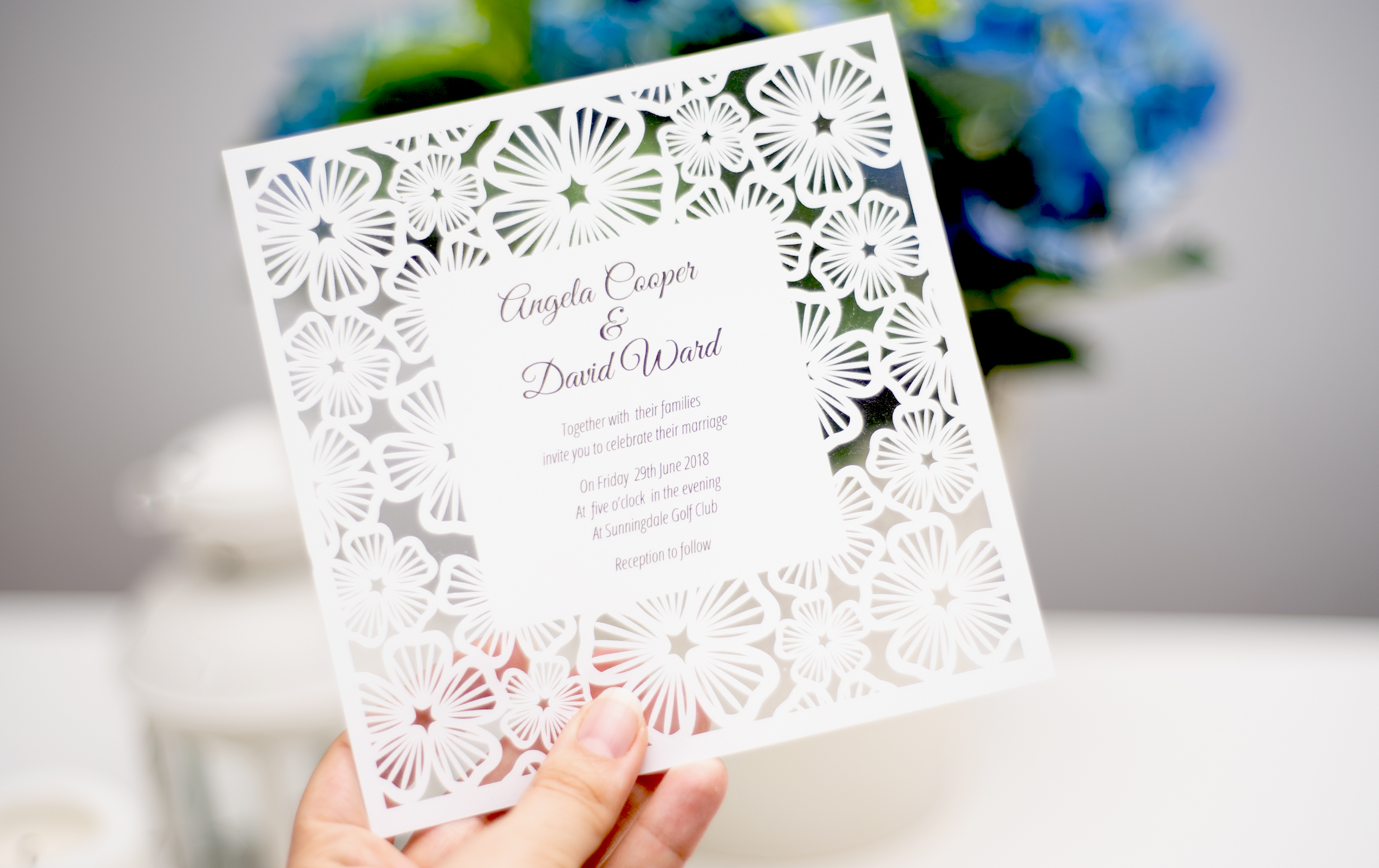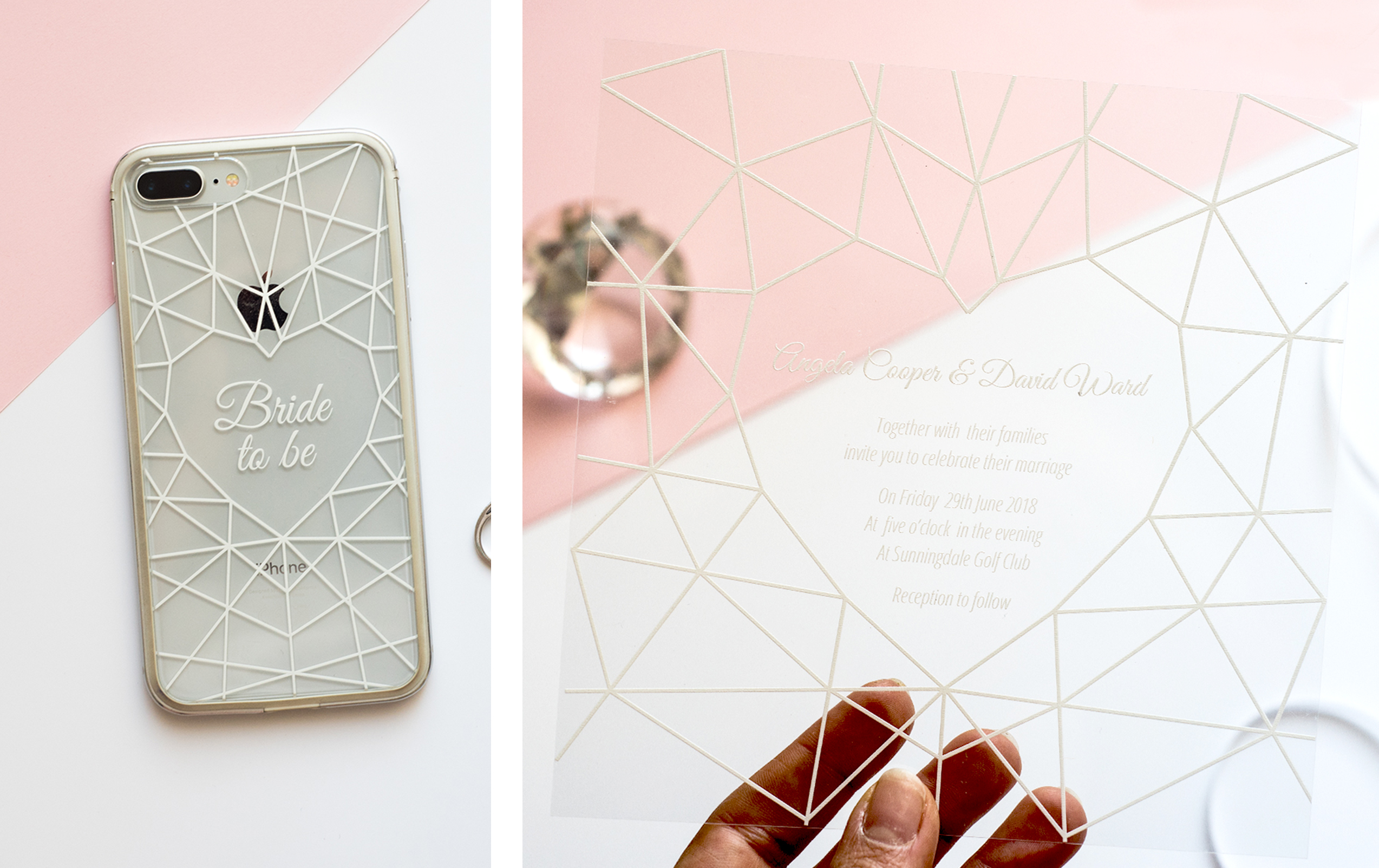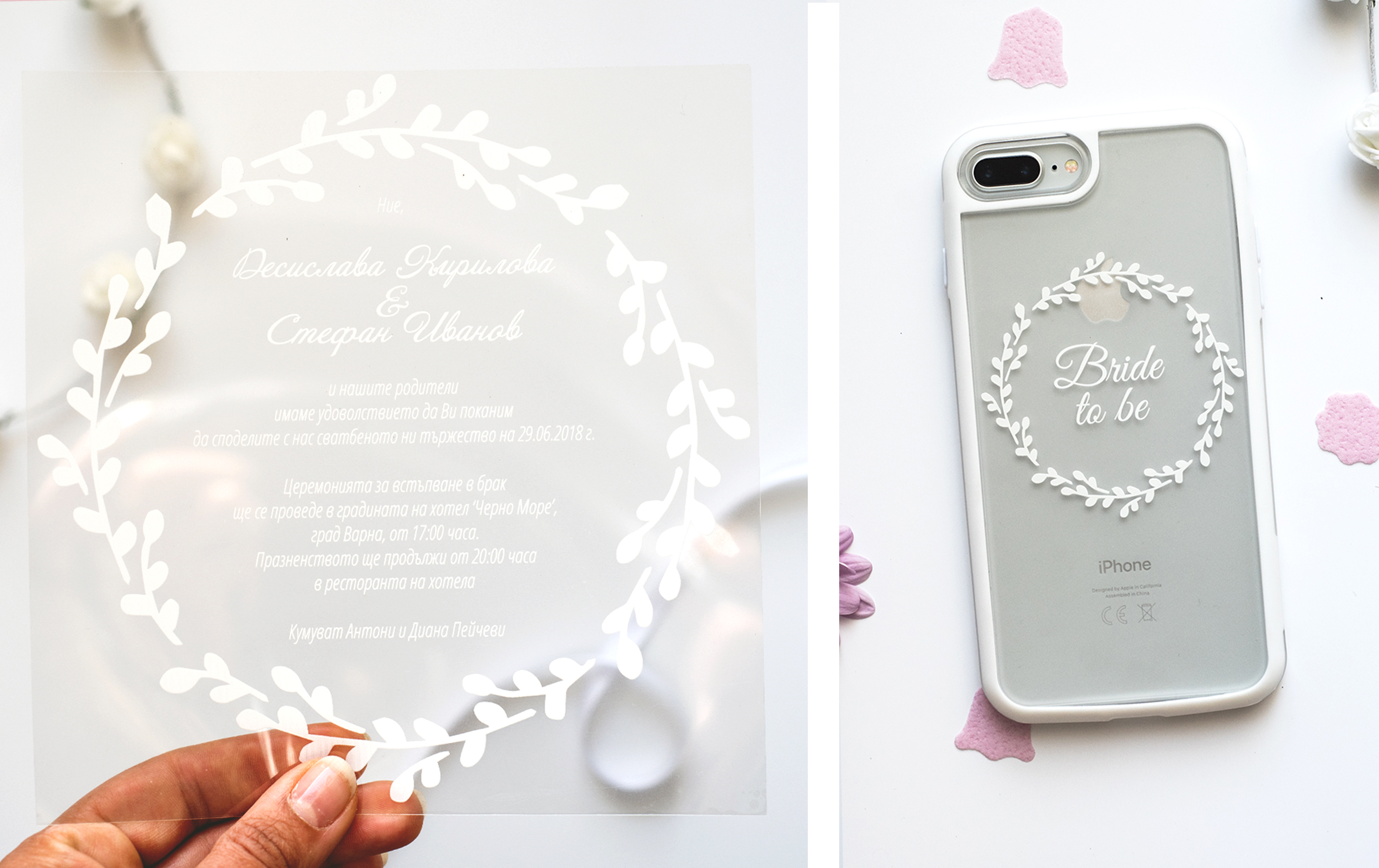 Sometimes clients are forced to buy different items from different places, which results in having different styles and fonts in all your wedding stationery. Having your wedding stationery created by a dedicated designer is a great way to achieve a more uniform and cohesive style throughout your wedding. As I designer, I make sure that each element goes together to completes the entire wedding look.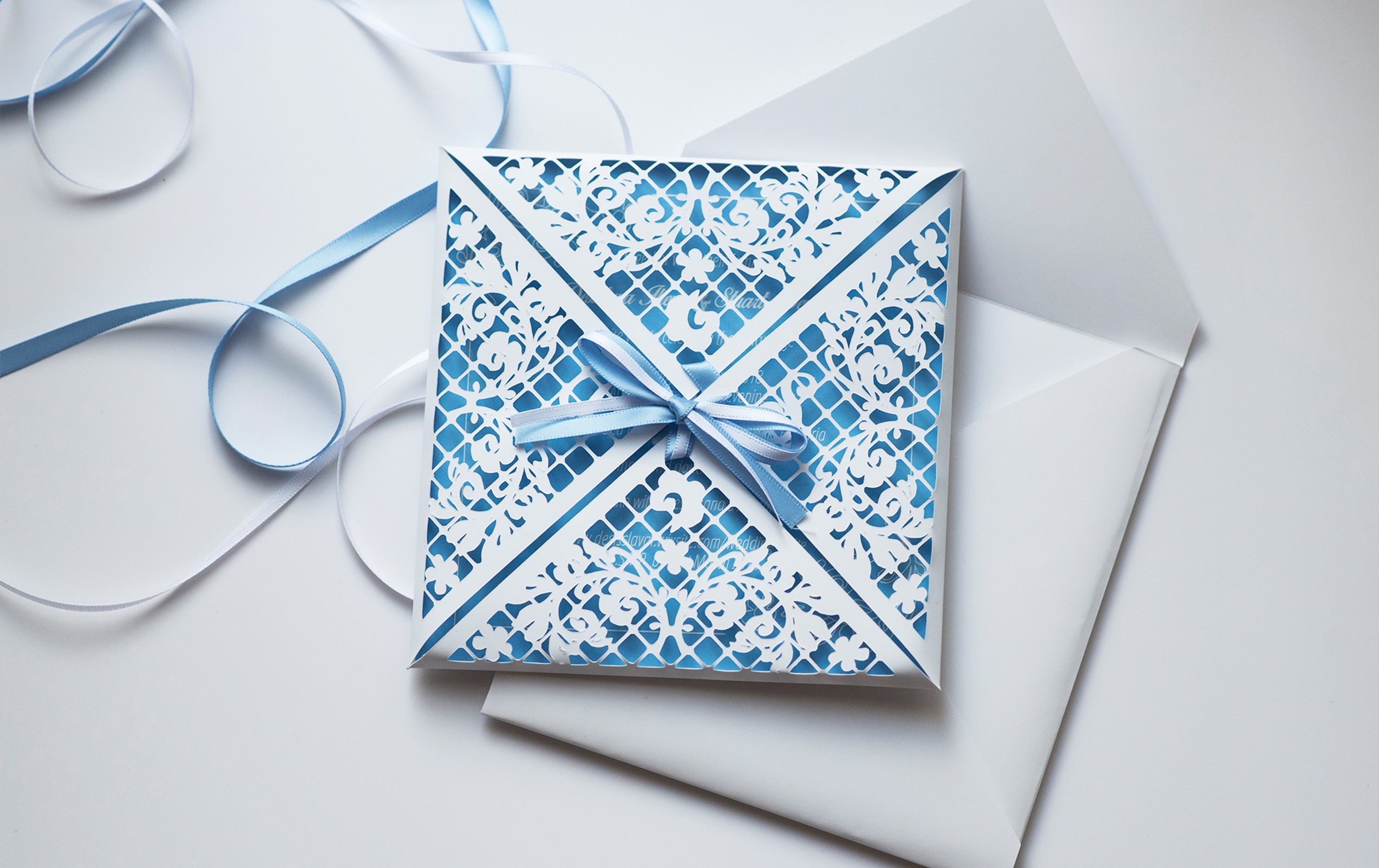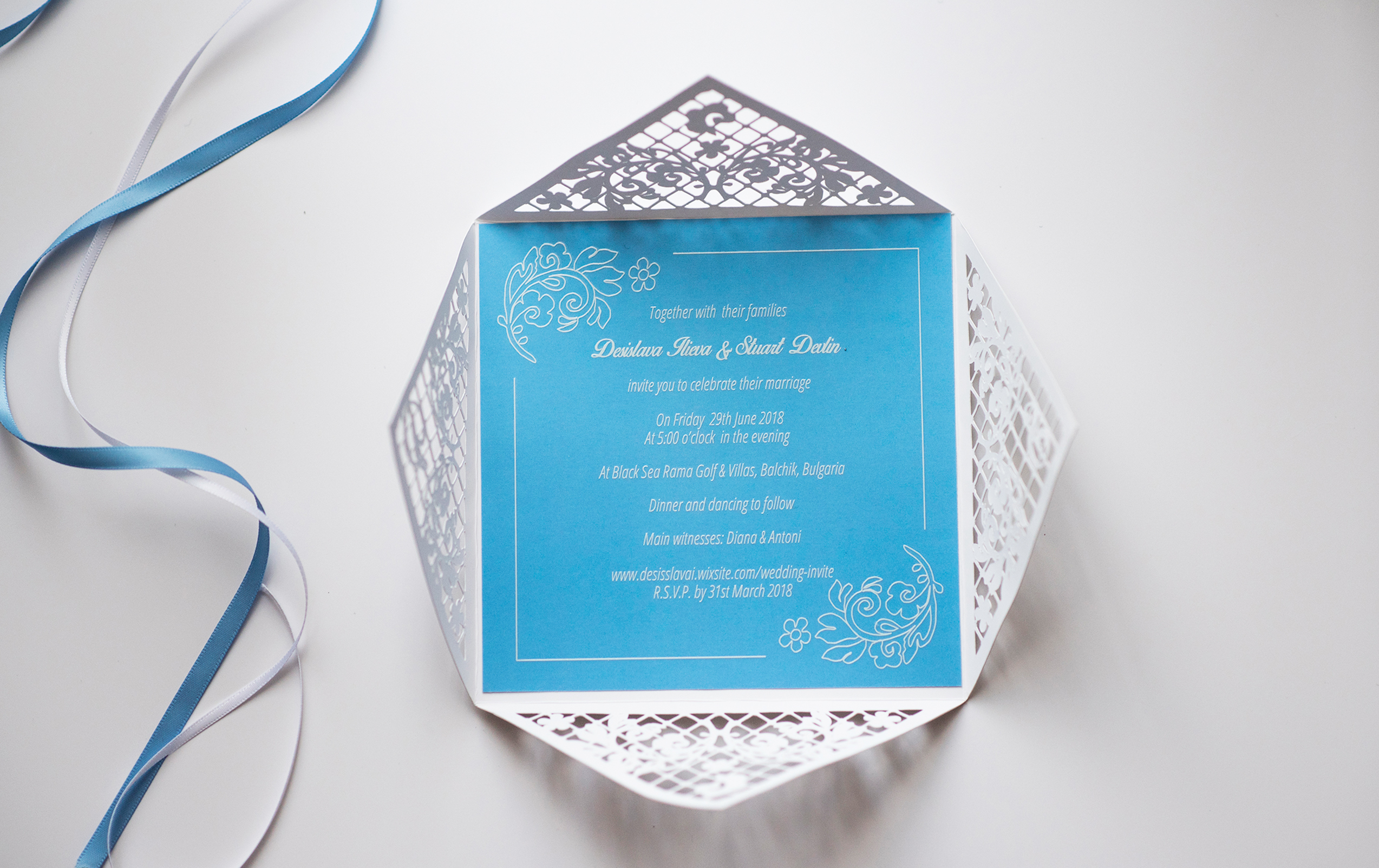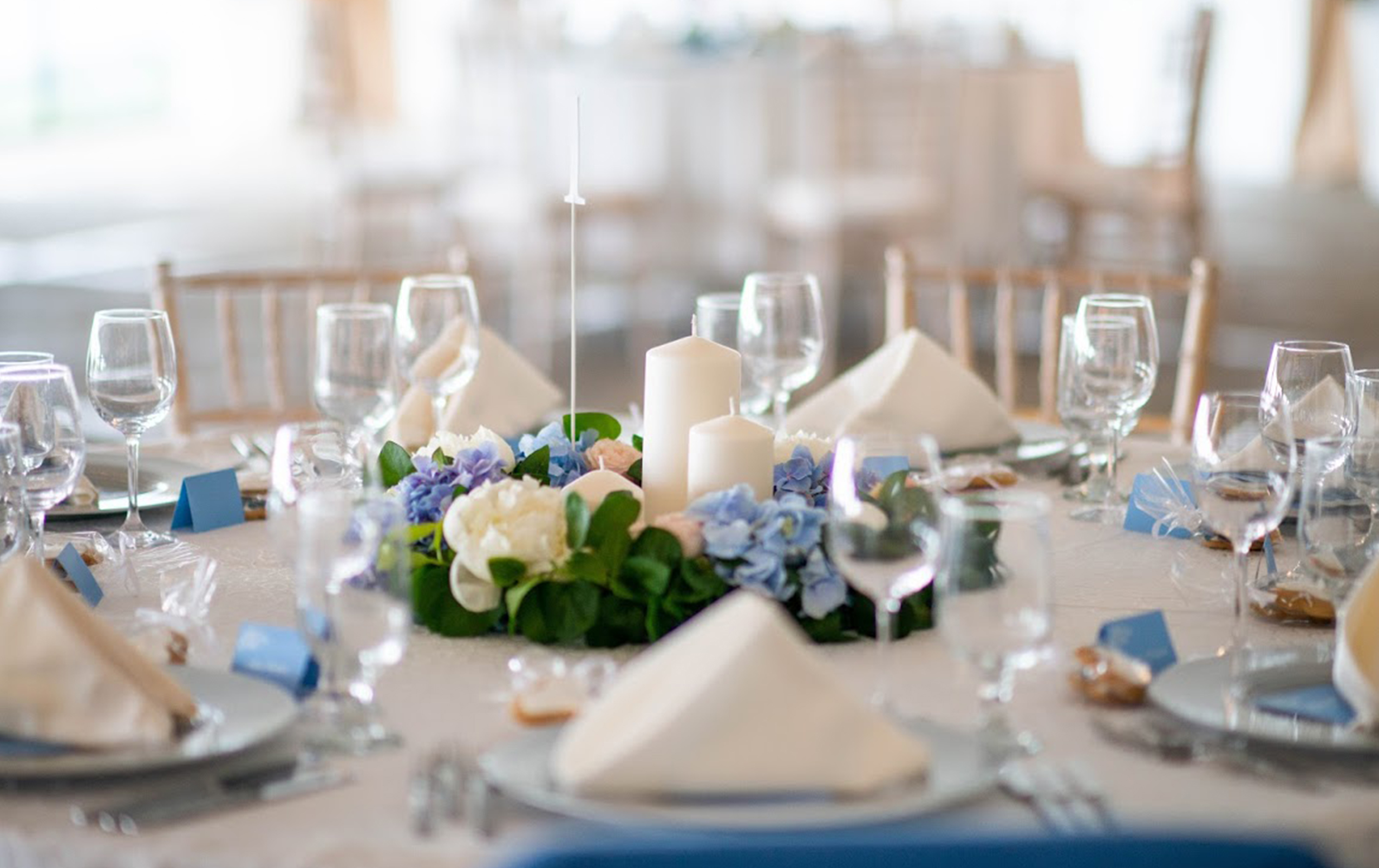 If you want us to help you design your wedding stationery, please get in touch through our CONTACT page and we will be delighted to be a part of your big day, helping you make it even more special and beautiful.